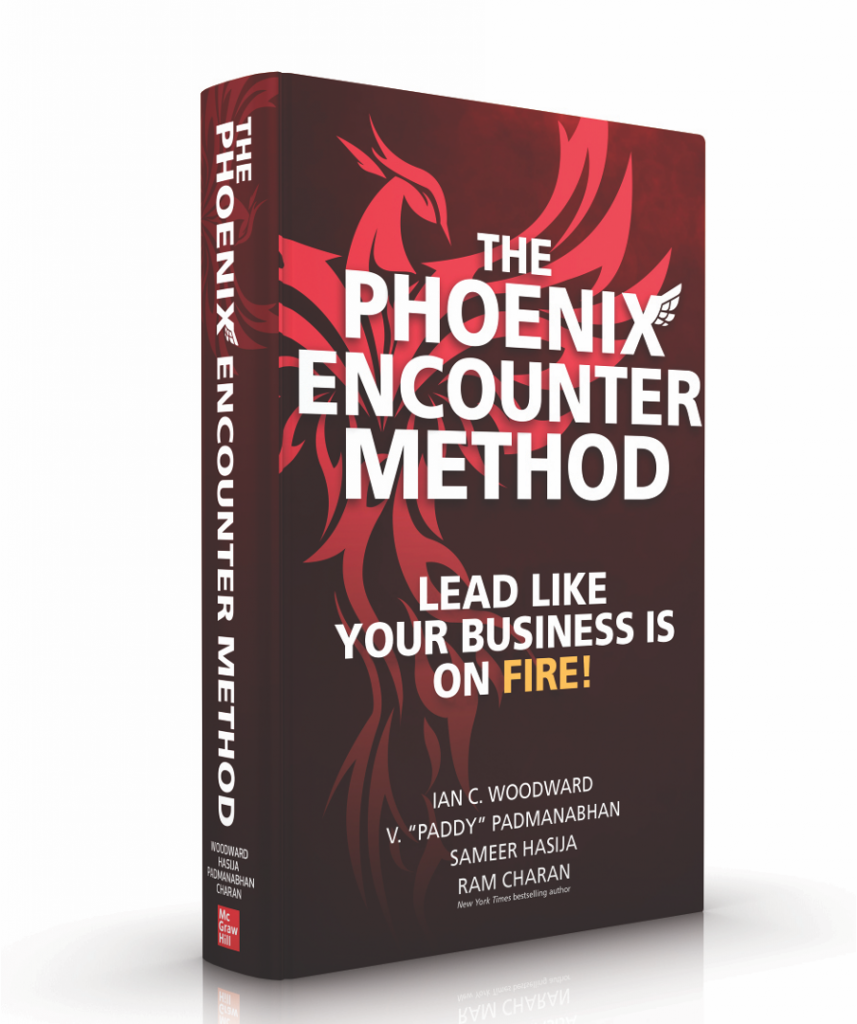 The Phoenix Encounter Method
All businesses sooner or later face the need to reconstruct their future. Businesses must innovate, or they will die. They will need to destroy part or all of the incumbent business model in order to build their breakthrough, future-ready organization. This book will take you through a new method of leadership thinking —the Phoenix Encounter—relevant to all organizations in today's high-velocity digital era of firestorm disruptive change. Read more…
Register for book release information and newsletter
The Phoenix Encounter method empowers leaders and instills the confident Phoenix Attitude required to imagine burning their business to the ground and then resurrecting it from the ashes. This method forces leaders to create a much wider set of radical options for innovation and business model transformation through unconstrained strategic debate. It is a confronting battlefield of completely opposite perspectives to challenge the leader's status quo, confirmation-seeking, and legacy blinkers. They can then revolutionize their organization with a future-facing blueprint to lead it to new heights.
The book contains the know-how and real examples for leaders to start their journey of dramatic change. Our method was developed and tested with more than fifteen hundred executives in INSEAD's Advanced Management Program and other senior leadership programs since 2016. It works.
The Phoenix Encounter Method book is being released later in 2020.
To be informed when it is released, sign up above. We will send you news updates on its release.